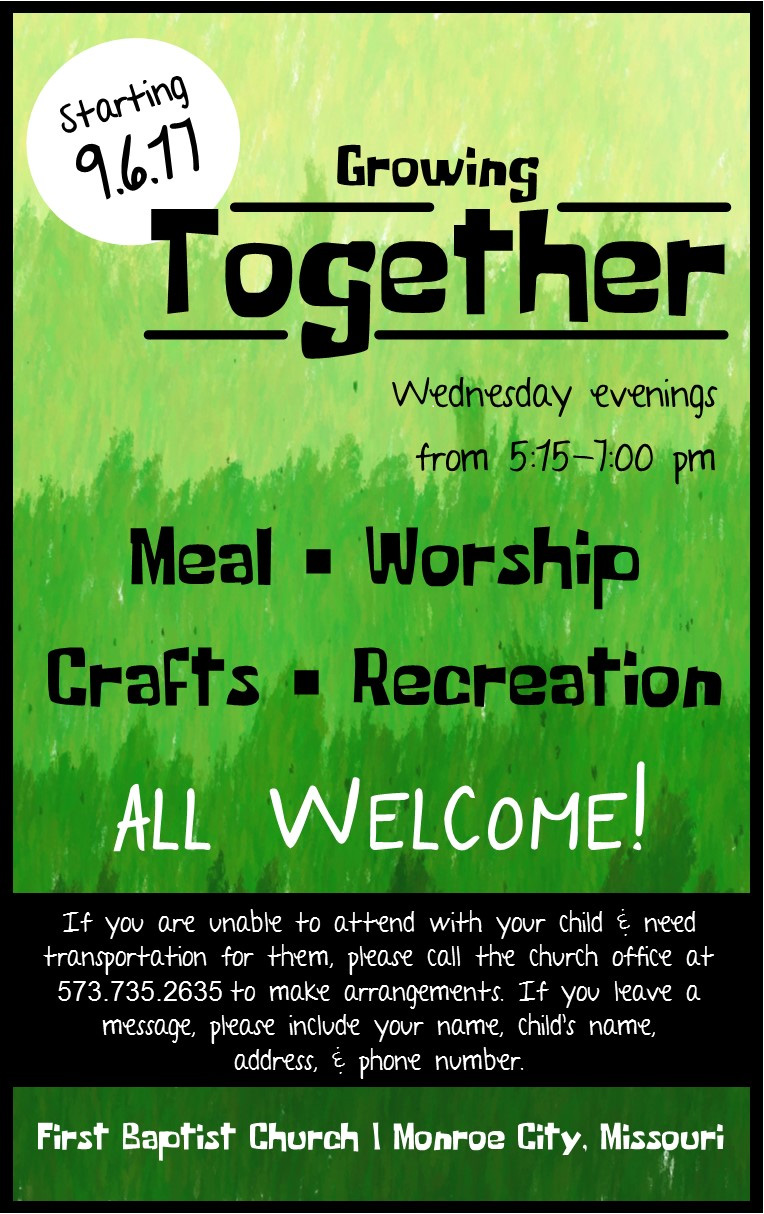 Growing Together is our Wednesday evening ministry for both kids (4 yrs old – 6th grade) and adults.
It begins with a meal at 5:15 pm, and then we meet together in the sanctuary at 6:00 pm. After some worship, interactive Bible study, and discussion, the kids move on to crafts and recreation while the adults stay in the sanctuary and dig a little deeper into the Word. We conclude at 7:00 pm.
There is a nursery for children under 4, and 7th-12th graders have youth group during this time. (Our youth also have dinner with us and lead recreation for the kids.) This ministry takes place during the school year, September-April.